PARIS IN LOVE FILM FESTIVAL – 2020 EDITION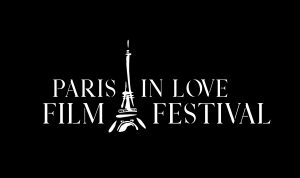 Paris in Love Film Festival is an international event occurring every year in Paris in December. We invite filmmakers to join us for an evening of drama, romances, thrillers and other genre films. We want to show the best fiction, animation and documentary films we receive wherever they come from.
Update: This year, we had to delay our event for a few weeks. The Paris in Love Film Festival is now scheduled in January.
One of our goals is to valorize under-represented creators. We will pay a special attention to films with at least one woman involved in a key role: Director, Producer, Screenwriter, DOP, Lead Actress…
Paris in Love Film Festival takes place to L'Epée de Bois Cinema, an independent, arty cinema near La Sorbonne University. As a Paris-based festival it is vital for us to express solidarity and unity within the film industry. In programming our festival we will spotlight not only the fantastic home-grown talent that France has, but also the incredible filmmakers and film markets all over Europe and around the world.
Grand Prize – Best Short Film
Best director
Best French Film Award
Best First Film Award
Best International Film Award
Best screenplay
Best Film Score
Best Picture
Best Actress
Best Actor
Best animation*
Best Documentary*
* subject to a sufficient volume of films being proposed and selected
If you have any question or comment, feel free to reach out to us thought the contact form available on this page.
Or directly by email
pilfest [@] parisfilmart.com
We will get back to you as fast as possible.
By mail
Lex Publishing
Paris In Love Film Festival
117 Rue de Charenton
75012 Paris, FRANCE